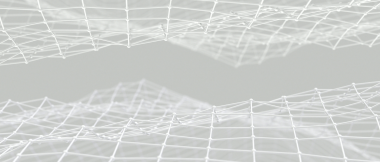 31 Mar

Change in BIOengineering 2023

Change in BIOengineering è un progetto che nasce con l'obiettivo di avvicinare giovani ingegneri biomedici al mondo della pratica clinica in un prestigioso contesto come quello del Congresso Nazionale Change in Cardiology 3.0, e dall'esigenza di aumentare la cooperazione tra istituzioni, università e ospedali del territorio, sperimentare nuove modalità di orientamento per gli studenti attingendo da esperienze dirette, casi clinici e potenziando la sinergia tra il mondo clinico e il mondo ingegneristico biomedicale.

Per i professionisti e i dottorandi in ambito ingegneristico e sanitario sarà organizzato un convegno venerdì 31 marzo dalle ore 16,00 alle ore 18,00. A tutti gli iscritti all'evento verrà rilasciato un attestato di partecipazione, e per gli ingegneri iscritti all'ordine di Torino è previsto il riconoscimento di 2 Crediti Formativi Professionali.

Per gli studenti iscritti ad un corso di laurea specialistica in ingegneria biomedica sarà possibile partecipare ad una delle tre sessioni sotto indicate, suddivise nelle giornate del Congresso "Change in Cardiology 3.0":

30 marzo 2023
Ore 14,30 – 16,30: Arrhytmias ad heart failure. Part 1.
Ore 16,30 – 18,30: Arrhytmias ad heart failure. Part 2.
31 marzo 2023
Ore 15,00 – 16,00: Live Cases from Mauriziano and Novara Hospital.
1 aprile 2023
Ore 15,00 – 16,00: Arrhytmias and cardiac rhythm management. Share your experience!
Per maggiori informazioni scrivere a appendino.manuela@gmail.com oppure a info@wewomengineers.com.
Evento a cura dalla Commissione clinica-biomedica dell'Ordine degli Ingegneri della provincia di Torino e il Change in Cardiology 3.0, con i patrocini di: Politecnico di Torino, Associazione We Wom Engineers ETS e Eambes (European Alliance of Medical and Biological Engineering and Science).